! -- nepal, travel in nepal, nepal travel guide, nepal travel source, business in nepal, trekking in nepal, nepal pashmina, pashmina from nepal, cashmere from nepal, handicraft from nepal, nepal handicraft, handicraft exporter from nepal, carpet, rafting, himalaya, hotels, resorts, handmade handicraft, kayaking, thanka, woodcarving, woodcraft, jungle safari in nepal, culture, arts, geography, adventure, mountaineering, tours in nepal, yellowpages, nepal herbs, herbs in nepal, recreation, ngo in nepal, pashmina shawls, nepal paper, handmadepaper from nepal, nepalinformation, tea, jewellery-->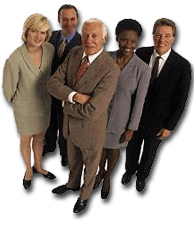 Our Business Philosophy

The mission of Speedweb Solutions is to provide customers with exceptional service at the best possible value to help them succeed in their business.

What We Are

Speedweb Solutions is a Web Presence Provider (WPP), with an aim at providing professional reseller solutions for our customers. We utilize strategic partnerships to offer the most competitive prices to our customers.

Corporate Information

Leadership

The staff of Speedweb Solutions is dedicated to helping its customers succeed in their business. If their customers don't succeed, Speedweb Solutions doesn't succeed. That's why Speedweb Solutions staff and management will make every effort to enhance your hosting experience.

Company Information

Speedweb Solutions recognizes that downtime is not an option for your servers. So we ensure that our clients are up and running on the web 24 hours a day, seven days a week.

Message from our CEO

Welcome to the Speedweb Solutions's web hosting Services Web site and thank you for your interest. Whether you are considering engaging Speedweb Solutions your next Web site host or just finding out about our company and its capabilities, this site will give you an excellent insight to us, what we can do for you and the sort of commitment and professionalism you can expect from us.

I encourage you to contact us either by e-mailing or phoning our office. We will be more than happy to provide you with advice, or details of our expertise and hosting services.

As Web Presence Provider (WPP), we cherish and pride ourselves on our excellent reputation for delivering high quality web hosting solutions for our clients. It is when our clients experience hosting with Speedweb Solutions, that they truly appreciate the value and the commitment they get from us and the substantial gap that we have over our competitors.

I trust we can be of assistance to you in the future and look forward to establishing a successful and long-lasting relationship with you."